7 Must-Read Books on Education →
The fact remains that today's dominant formal education model is a broken system based on antiquated paradigms. The most compelling and visionary reading on reinventing education from the past century.       
"Once we have computer outlets in every home, each of them hooked up to enormous..."
– Isaac Asimov
2 tags
Q&A: Cathy Davidson on Transforming Schools and... →
A great conversation that just skims over the deeper feeling I have that "we" are slowly working out the problems with the current system and working out how to deliver a revolution. We've had a spate of books that point to the internet as making this generation dumber or damaging our brains, or making us all more distractable. But thanks to Pew Research and work by MacArthur...
3 tags
Knewton tells us: Education's Internet moment is... →
The Web has unlocked the keys to a worldwide virtual school, potentially leveling the playing field for students around the world. The observation that there hasn't been a major disruption in the education industry (such as the like seen in music, film and books) is so true. And just imagine the effects of such a disruption! Traditional education institutions becoming as relevant as...
2 tags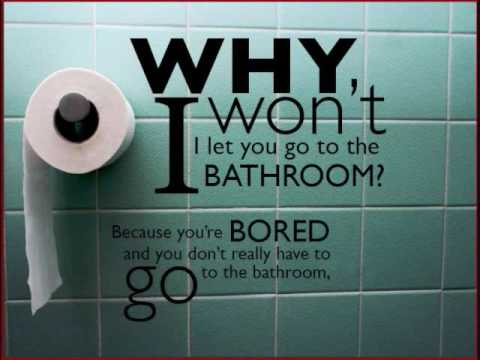 2 tags
"The zombie hordes then, of course, divide and multiply. In the process, basic..."
– Yahoo Uses "Shambling Hordes" of Zombies to Teach Economic Theory - FastCompany
3 tags
Diversity in what?
I've been reading a little bit of the Copyright Agency Limited's AGM minutes. To those that argue that copyright impedes knowledge, we say this: copyright creates diversity. It is an essential component of a democratic society. It should be available to those who want to benefit from its existence, and respected by those who wish to access materials created under its protection. I...
"On average across OECD countries, a teacher at this level can expect to earn 79%..."
– Education at a glance 2010: OECD indicators
3 tags
"Lectures at night, "homework" during the day. Call it the Fisch Flip."
– "The idea behind [uploading the lectures on youtube] was to flip it. The students can watch it outside of class, pause it, replay it, view it several times, even mute me if they want," says Fisch, who emphasises that he didn't come up with the idea, nor is he the only teacher in the country giving...
MARK COLVIN: One of the foremost thinkers on the...
2 tags
"Wildavsky says that knowledge isn't a finite resource like gold or diamonds—it's..."
– Tech Crunh article "The Global Education Race". … rather than fearing the globalization of higher education, which will be counterproductive, we should embrace it. As executives in the tech industry know, the best strategy to compete is to hire all stars from wherever you can...
5 tags

4 tags
3 tags
Watch
Waiting For 'Superman' This is a great trailer for an up and coming documentary directed by 'An Inconvenient Truth' Davis Guggenheim, hopefully some poignant truths will be explored. The more discussion about how to improve education the better! The trailer introduces the very disturbing selection criteria that students lives hang upon; elegantly laying the foundation of...
4 tags
Project: Interaction →
A 10-week after school program that teaches New York City high schoolers to use design to change their communities. Run by three MFA Interaction Design students - Derek Chan, Carmen Dukes, and Katie Koch - their students are encouraged to "tackle issues that matter to them with the prospect of creating viable solutions. The 1 page Curriculum Overview shows what they cover and, for high...
5 tags
Watch
Game Based Teaching: the facet of education that is being talked about and sometimes done on a lesson basis - but it's great to see someone whose done it as a whole of school foundation. Katie Salen, Game designer and director of the Quest2Learn school in New York, discusses with BigThink about her schools game based pedagogy. …but also began to work on some of these 21st century...
4 tags
"What impact is digital interactive...
4 tags
1 tag
"You've got a lot of coasting kids [in schools]. And the only way..."
– http://www.educationau.edu.au/stephen-heppell
2 tags
Listened to Stephen Heppell (seen as...
School Of One →
"…this kind of approach, student centered, not classroom centered, that is going to be a part of the future of education"
2 tags
Argentine radio station run by teenagers →
Interesting to watch those students that have grown from the challenge of running or contributing to the radio station. Particularly the guitarist that dropped out of school but is now back and contributing jingles and editing sound bites.
"The metric system is Simple, Honest, Open, and Worldwide. Old pre-metric..."
– Pat Naughtin letter to Barack Obama and Joe Biden
2 tags
Rather than a set of notes describing what happened with my thoughts attached (which, if your interested, can be read by some of the other participants), this will be the answer to the final question, "What will I take away from the day". I attended the day to hear Mauricio speak about Interactive Online Education. As the web designer for Behind the News I wanted to see if anything...